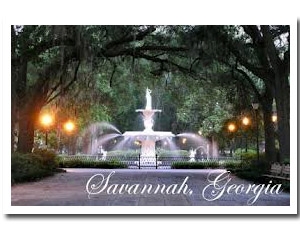 Savannah
The homes in the Historic Savannah, Georgia area are very unique and have a variety of architectural designs! Savannah boasts of many gorgeous Victorian style homes and many other styles, too! Savannah is unique and holds the title of being the oldest city in the U.S. state of Georgia, and the county seat of Chatham County! Established in 1733, the city of Savannah became the colonial capital of the Province of Georgia and later the first state capital of Georgia. The cobblestone streets, the awesome architecture, the fountains, the parks (or what we call Squares) were all part of this strategically planned port city in the American Revolution and during the American Civil War. There are many historic Cathedrals, Churches and Temples with soaring ceilings and ornate art work. Historic theaters and quaint old Pubs are always a treat. When I was touring Historic District, I went to about every pub and and always got the Chicken Salad! Each pub had its own unique way of preparing their chicken salad, and boy are they ALL good!
Ardsley Park (also known as Mid-town Savannah) is located south of Victory Drive and north of 58th Street. Bull Street is Ardsley Park's western boundary and Waters Avenue is its eastern boundary. The Chatham Crescent neighborhood is sometimes included in Ardsley Park. Homes in the Ardsley Park area were built in the 1950's and beyond. There are many adorable cottage homes with carriage houses. There are also other "park" communities surrounding the Ardsley Park area.
Southside Savannah is the "newer" side of Savannah. There are two popular malls located on the Southside. The Oglethorpe Mall and the Savannah Mall are centrally located and close to many Southside neighborhoods. There are tons of shopping centers and eating establishments on the Southside, too. Southside Savannah has become a covenant location for many military families since it is minutes from Hunter Army Air Field.
Savannah is an well-established industrial center and an important Atlantic seaport. Savannah has a well-balanced and economically stable history due to the 14+ colleges, 3 major hospital (to include Memorial Medical University), Gulfstream Aerospace Corporation, HAAF and many more major employers that have made their homes in the surrounding Savannah areas. Savannah is Georgia's fifth-largest city and third-largest metropolitan area.

---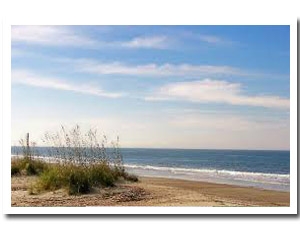 The Islands Off - Savannah, Georgia
Like Island living? Well you have come to the right place! Savannah, Georgia has a number of coastal waterways and barrier Islands to choose from! There are the Eastern islands of Tybee Island, Wilmington Island, Whitemarsh Island, Talahi Island, and Oatland Island. There are also the Southeastern islands that include Isle of Hope, Dutch Island and Skidaway Island. There are many gorgeous communities as well as private home sites that range anywhere from the 160's to luxury homes costing in the multi-millions. There are a number of marinas to choose from and also private docks and boat houses. You name it, we've got it!






---

West Chatham - Pooler, Georgia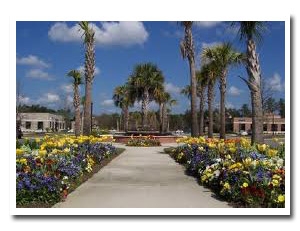 The Pooler, Georgia area is one of the fastest growing locations in the surrounding coastal area! There are many communities to choose from, some established and some brand new!
New schools, new shopping centers, new theaters and new restaurants! Pooler is the home of currently under construction Tanger Outlet Mall (this will be the largest Outlet Mall between Atlanta and Jacksonville, FL) as well as a 10 acre water park and skating rink for family fun! Pooler is growing by leaps and bounds and is home to many military and Gulfstream employees. What used to be considered just a "bedroom" town outside of Savannah is quickly becoming it's own city to its self! There is virtually everything you need right in Pooler without having to travel into Savannah unless you just want to! Pooler is definitely our local "hot spot" and path of growth for potentially accruing equity in a home!



---

Effingham County - Guyton/Rincon, Georgia
Effingham County was was established in 1777 but in 2008 was ranked the sixth fastest growing mid-sized county in the State of Georgia! Wow! So in Effingham County things have only gotten better! Rincon, Guyton and Springfield as well as some smaller scenic towns provide homes to many people who are employed by many area employers to include Gulfstream, City of Savannah, Georgia Ports and Hunter Army Airfield, 14+ colleges and 3 major hospitals. Effingham County towns are within a 15-20 minute drive to the Hilton Head/Savannah International Airport and the crossroads of I-95 and I-16, make it easy to access all the surrounding areas! Robin Torres of Robin Torres and Company is ready to show you around--it won't take you long to feel right at home!!




---

Bryan County - Richmond Hill, Georgia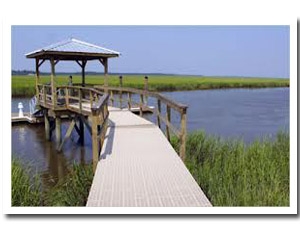 Bryan County communities and the surrounding country side makes you fell like apart of this counties great history. Bryan County was founded in 1793 and is divided into North Bryan and South Bryan by the presence of Ft Stewart. There are a number of small home-style cities and towns like Richmond Hill, Pembroke. Ellabell, Black Creek and Hinesville. All of these communities are, however, close to Savannah metro. The excitement can still be experienced anytime one chooses, yet, still have the quiet "small town" feel of country living! Contact Robin Torres at Robin Torres and Company today and discover *your* place in historical Georgia!!